I was asked by local barber and friend to do a series of advertising campaign posters for use on his Facebook social media page. I used a combination of photography and graphics to show exactly what was being offered and by who. I find this type of advertising, where showing the person doing the selling (in this instance, Rob the barber) personifies the service and makes it much more relatable to the customer.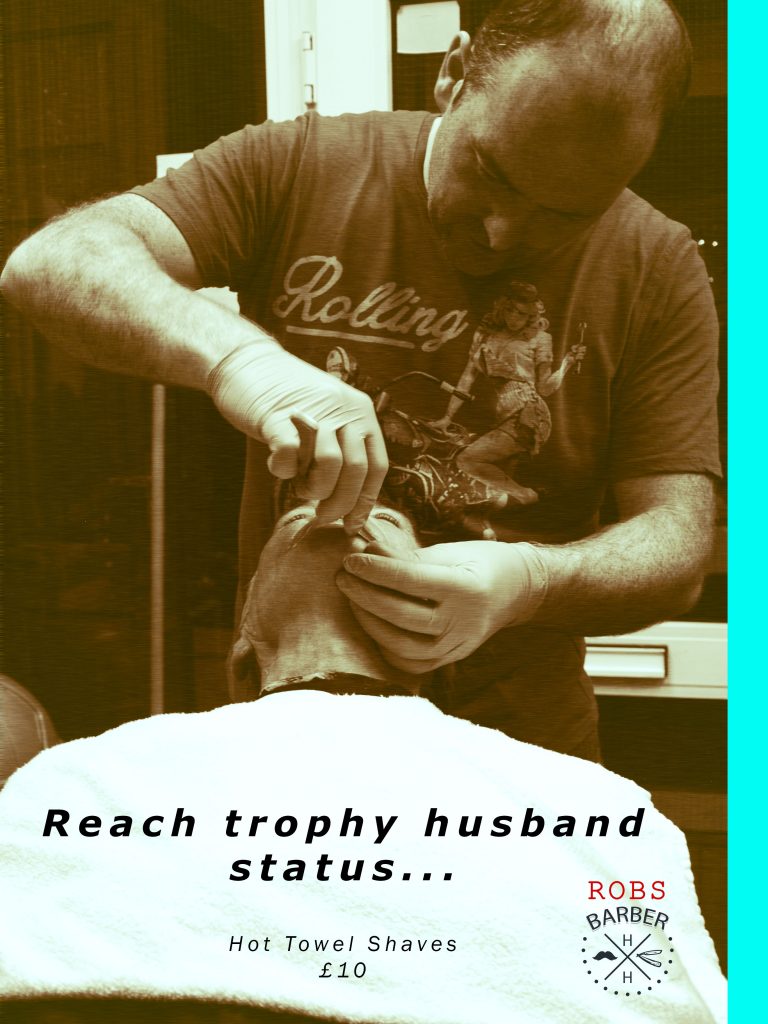 Rob runs a drop-in barber shop in Holyhead, North Wales. This is why the slogan "ready when you are" was used; to portray that Rob is always available and that no appointment is necessary.
Find Robs Facebook page here or just drop in to see him for a trim! and see the rest of the images I created for him here.